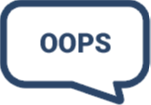 Your mistakes are covered
Oops! Did you order the wrong size? Is the color not what you thought it'd be? Doesn't match your space? Manufacturing or product defects? No problem.
---
Limitations:
One time limit per shade, but can cover the entire order. Commercial orders are not covered. Price difference to be covered by the customer.


Replaceable parts (such as hardware wands, handles, etc.) are covered for free as long as you own the shade. We want to make sure it works for as long as you own it.
---
Limitations:
Not all parts are replaceable so you may need to purchase a new shade or seek out a warranty claim.

Limited lifetime warranty
Lifetime: All manufacturing defects
5 years: All fabric
3 years: Operation and functionality (lift mechanisms, cords)

---
Limitations:
Normal wear and tear is not covered under warranty.

Limited Lifetime Warranty

The enclosed product is warranted to the original residential retail purchaser as long as the product remains in the original window.

Lifetime: Entire product against manufacturing defects (i.e. a flaw in the product design, materials, or workmanship that causes the product to no longer function)

5 years: All fabric

3 years: Operation/functionality, including but not limited to continuous cord loop, ladder cords, lift cords and rings, including internal cords such as those found in cordless shades


Normal wear and tear
Any product that fails due to:
Abuse

exposure to salt air

Improper installation

Accident

Extraordinary use

Improper operation

Alterations

Improper cleaning

Misapplication

Damage from pests/insects/pets

Improper handling

Misuse
Costs associated with:

Product removal

Brand label removal

Product re-measure

Incidental or consequential damages

Product reinstallation

Shipping
In the event there are multiple blinds/shades in the same room, only defective blind/shade will be replaced.
To report shipping damage:

If damage occurred during shipping, call and report within 7 calendar days or else you may be denied credit for your damaged product.
If you suspect this MOOD product has a manufacturing defect in materials or workmanship:
Take a photo of the defect

Email the photo with ORDER # and LINE # to hello@mood.design
Any unauthorized claims will not be accepted.
THIS SHALL BE YOUR SOLE REMEDY UNDER THIS LIMITED WARRANTY. If this product is found to have a manufacturing defect in materials or workmanship, we will (at our discretion) do one of the following:
Repair the product

Replace the product

Refund the cost of the product
Colors vary from lot to lot and may not exactly match sample swatch previous purchases. Discontinued items or color selections will be replaced with the closest equivalent current product.